NEW HOMES
A home is the largest purchase most of us will make and we're here to help you maximize the energy performance, enhance the comfort and improve the quality of your new construction project.
Whether you're a local builder, architect/designer or homeowner who's looking to build a new home, Energy Save New West can help you get started with 5 easy steps.
Step 1 - Registration
Sign up early (ideally at the design stage of your project) to maximize impact and the benefit of working with Energy Save New West.
Gain access to exclusive program resources including FREE personalized energy coaching services for technical guidance and support with prioritizing upgrade options.
Visit our Energy Step Code webpage to access the latest information and resources supporting the City's adoption of Energy Step Code.
Step 2 – Energy Evaluation (Pre-Construction)
Limited number of FREE EnerGuide Rating System plan evaluations available (over $800 value).
Get an energy model completed by an Energy Advisor where they'll evaluate your architectural plans and provide performance recommendations through the EnerGuide Rating System.
Confirm Energy Step Code performance level (pre-construction) and determine potential home certification opportunities for projects achieving better energy performance including Built Green, ENERGY STAR for New Homes, Passive House and more.
Step 3 – Home Improvements*
Build a better home with increased insulation levels, tighter construction and more efficient mechanical systems.
Energy Measures
Thinking about building a high performance new home? Discover green building upgrades below and learn how you can improve the energy performance and maximize the comfort on your new home construction project.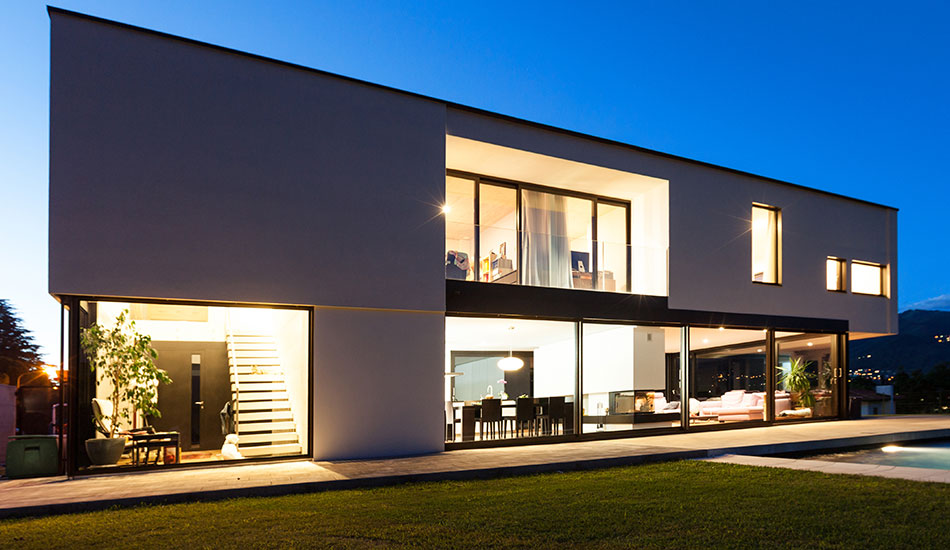 New Home Case Studies
Visit our High Performance New Homes case study page to see our latest new home projects completed in New Westminster.
Step 4 – Mid-Stage Blower Door Testing & Energy Evaluation (Post Construction)
Limited number of FREE blower door testing at mid-stage construction (over $300 value)
Before dry-wall and cover up, complete a mid-stage construction blower door test to identify potential weaknesses in the air barrier and reduce infiltration.
Energy Advisor completes a post-construction evaluation to confirm Energy Step Code performance level (As-Built), update your home's energy efficiency (EnerGuide) rating and gather any final required information for applicable utility rebates and home certification application(s).
Step 5 – Rebates & Incentives*
Build a home more energy efficient than the minimum BC Building Code requirements and you can qualify for a home performance rebate up to $15,000 from CleanBC or $10,000 from FortisBC.
ACCESS UP TO
$15,000
in CleanBC Better Homes REBATES
When building a high-performance electric home
ACCESS UP TO
$10,000
in FortisBC REBATES
When building to various Energy Step Code performance levels.
Further details on FortisBC's new home construction rebates are available through FortisBC's website.
We're working together to help BC save energy.
*Financial incentives provided by FortisBC for natural gas heated homes only including City of New Westminster single-detached, duplex or townhomes, and CleanBC Better Homes New Construction program available for electric homes only including City of New Westminster single-detached, duplex or townhomes. Program partners reserve the right to revise terms and conditions without advance notice, including revisions to rebate amounts and eligibility requirements. Contact Energy Save New West for full program details.
High Performance New Home Video Series
An educational video series for Consumers, Builders and Architects/Designers
The following digital videos have been developed by Energy Save New West to raise awareness and educate Consumers, Builders and Architects/Designers on the benefits of designing and constructing a high performance home.  Key messages incorporated into this video series are:
Summarize the Energy Advisor service options available from Energy Save New West to help the design and construction of homes to higher performance levels linked to BC's new Energy Step Code.
Highlight key process differences and materials involved in design and construction of a high performance new home and contrast this with conventional home building.
Outline the business benefits for home builders and architects/designers to take a more proactive approach to incorporating better than Code minimum approaches to new home design and construction.
Clarify the diversity of benefits for consumers when taking a more evolved approach to the energy/functionality components of the home.